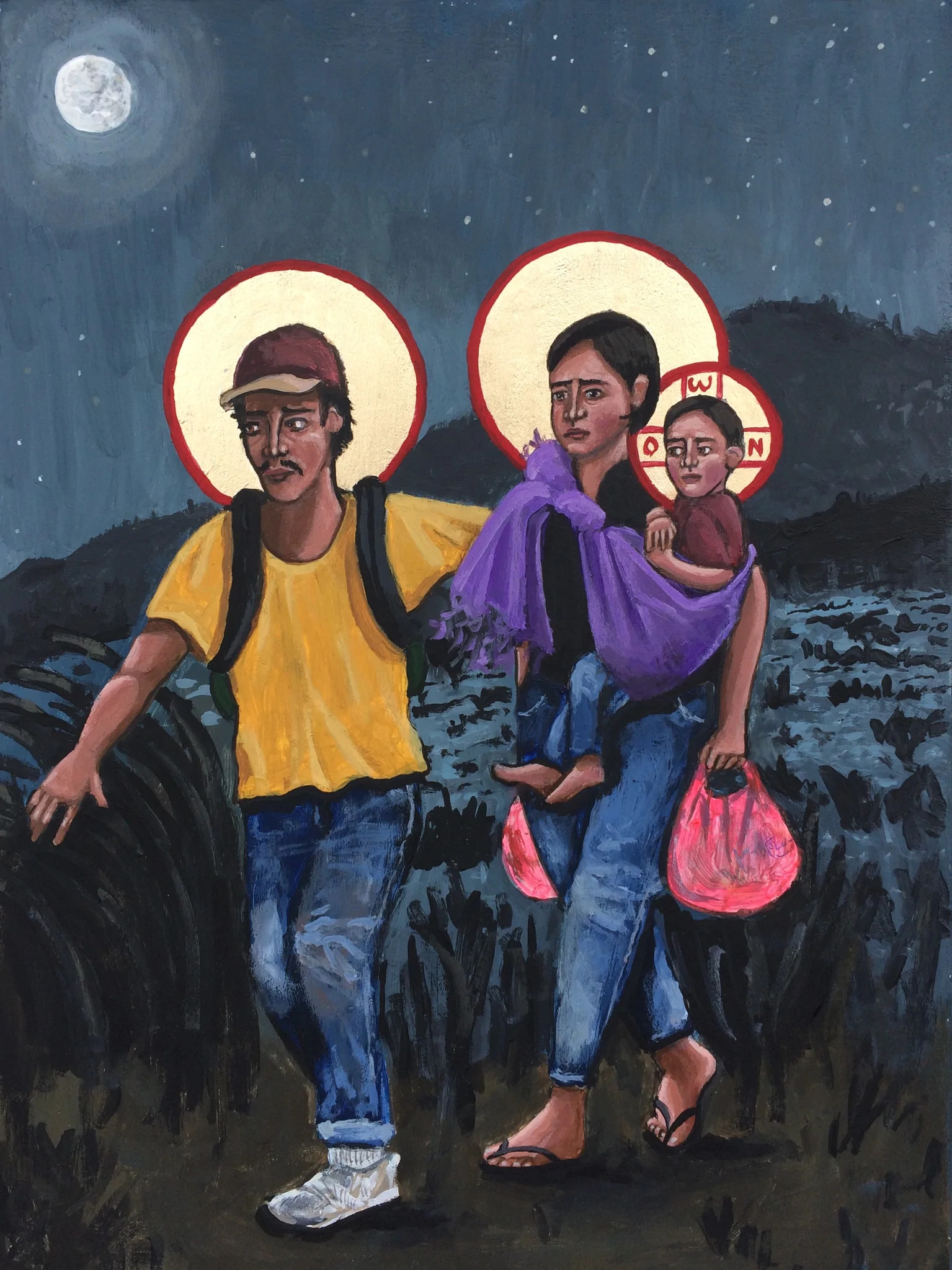 This Sunday we will hear the story of the Holy Family's flight to Egypt in the wake of Herod's murder of young children in Bethlehem. We'll wonder together—why does Matthew include this story in his telling of the good news and how does it inform the way we celebrate Christmas? 
Online worship
Please use the following links for this week's worship. You may wish to prepare your communion elements before we begin.
Meeting ID: 827 4872 5884
Password: 247155
In-Person worship
We begin at 10am on Sundays. We have a short fellowship time after the worship gathering, then Second Hour programs for adults and kids after the service (during the school year).
1) Masks are optional and welcome for all participants. 
2) Elders will serve individual communion element servings at the front.
 KIDS
Below are details about kids' programs for this coming Sunday! Masks are welcome and optional.
ANNOUNCEMENTS
Trinity's Elders Meet on January 9 at 6:30 PM
Those who want to meet with Trinity's elders to request baptism, profess their faith, transfer their membership, reaffirm their faith, or anything else are invited to join them in the Lounge of the Education Building.
Appointments
are welcome but not necessary.
Millennial Brunch is Back!
Millennials and millennial adjacents are invited to gather at the Van Zetten Bruins home (1025 Courtney Street NW) on January 21 at 10 AM. Coffee and a main course will be provided. You are invited to bring a brunch item to share potluck style and an idea of something you would like to see implemented through Trinity's Sacred Spaces Clean Energy Grant.
GIVING
Don't forget, you can send your offerings to Trinity via the Facebook link below, or you can sign up for a regular automatic contribution by using the Recurring Draft button.